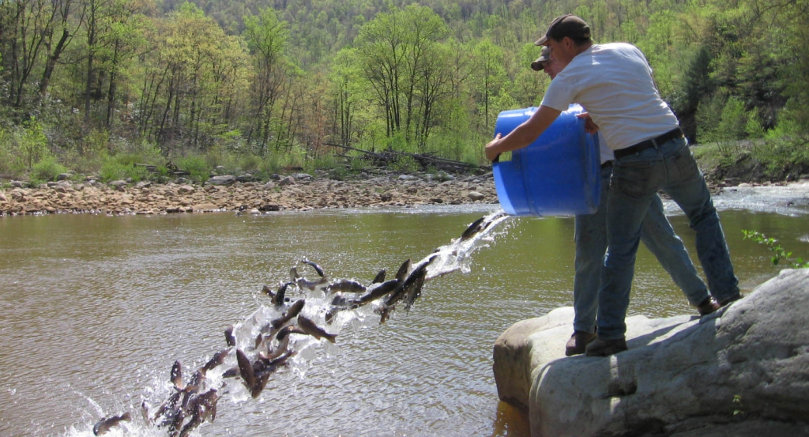 The early season trout stocking has begun in Southern Maryland! The following locations received Rainbow Trout on February 10th.
Calvert Cliffs Pond (Calvert)
Myrtle Grove Pond (Charles)
Hughesville Pond (Charles)
Wheatley Lake (Charles)
The park manager at Wheatley lake reported over 500 trout were stocked this morning. This will be a great time to break out the fly rods and untangle a few leaders. The weather has been very mild this year and there is no ice covering most of the lakes in Southern Maryland (we had to wait until late March in 2015 for even a small area to fish due to ice). Size 8 leaders and beaded nymphs with an indicator normally work well for stocked trout.
Just a reminder, Maryland fishing licenses are valid for a full 365 days from the date of purchase this year. This is changed from in years past when licenses were only valid until the end of the calendar year, no matter when they were purchased.