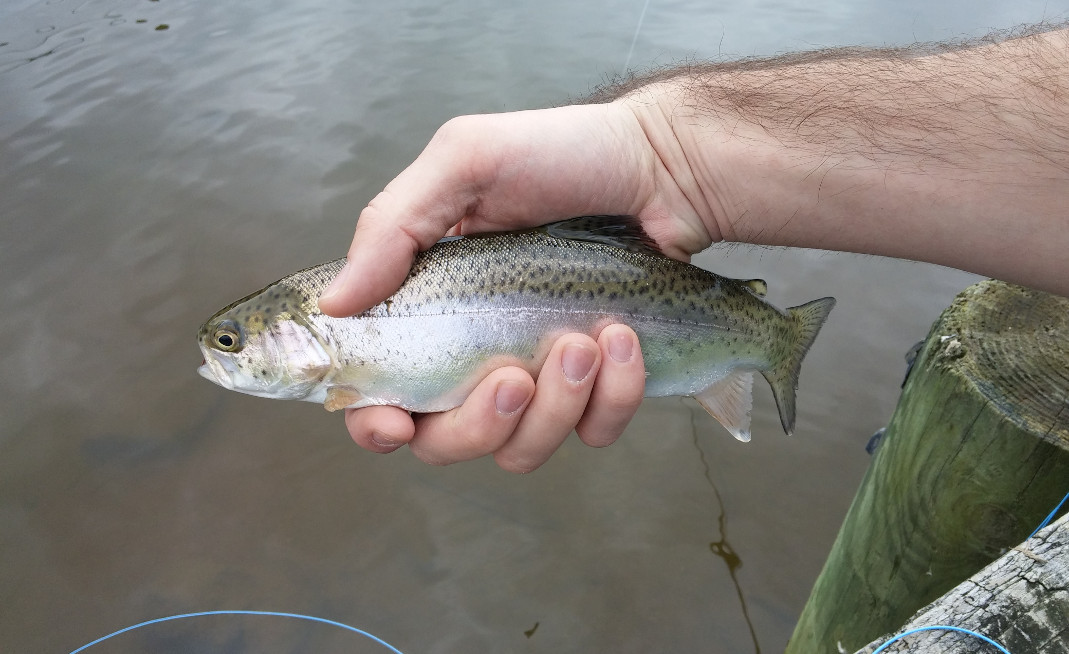 2016 is off to a great start at Southern Maryland lakes and ponds. Your local fly fishing guides were out to "test the waters" this past Sunday and the first stocked trout of the year are starting to bite. Maryland DNR stocked about 500 Rainbow Trout at Wheatley Lake in Charles County last Wednesday, February 17th with a majority of the "bow's" being in the 1-3 pounder range, tons of fun on the fly! We had good luck with a size 14 Copper John Bead Head nymph.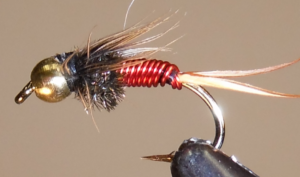 With the recent stocking at Charles County lakes, the best places to fish are on the drop offs and near any holes close to the visitor center and boat ramp at Wheatley Lake. The feeding activity is best early in the morning and late in the evening, although they can be caught on streamers and nymphs deep down in the water column and fished slowly, working pier pylons and nearby cover.
The best way for a new fly angler to catch one of these great fish is to book a guided fly fishing trip with a local guide at Southern Maryland Fly Fishing. If you have never picked up a rod before, we offer lessons at various locations across the Southern Maryland area. Lessons are two hours long and will cover everything you need to know to catch a trout, ranging from equipment setup, to knots, to flies, to casting. After the lesson, you can book a half day fishing trip for the chance to hook a nice size trout which you can take home to the grill. The water is cold and the trout fight hard. It will be a memorable experience for the entire family!